Jll
JLL's new Sydney HQ is a malleable space that has been designed with both today and the future in mind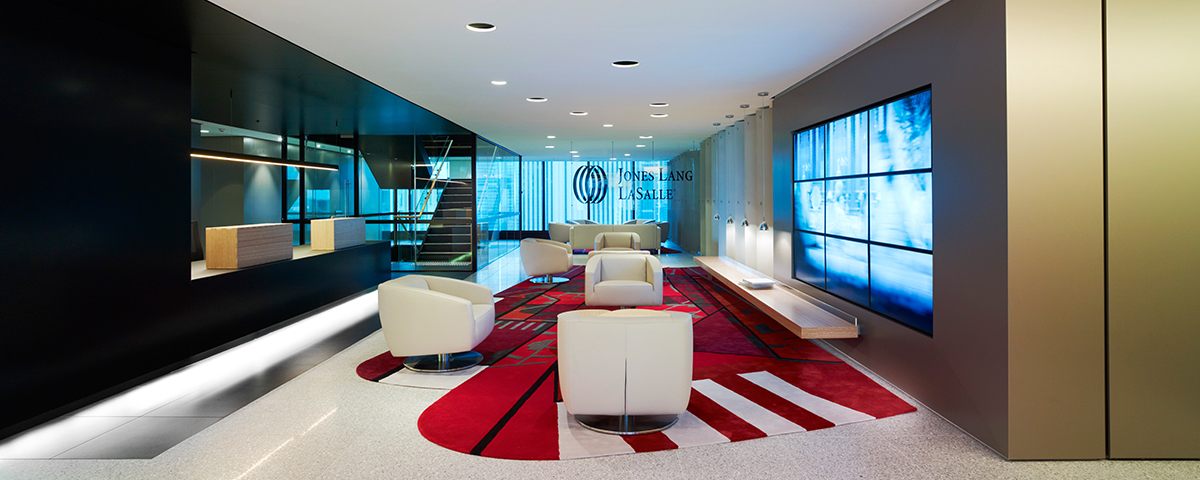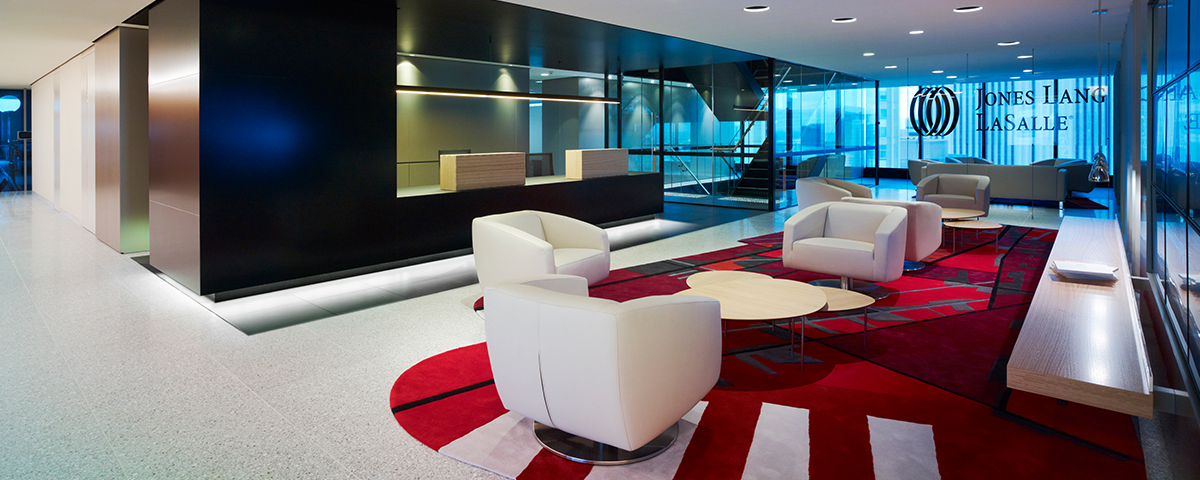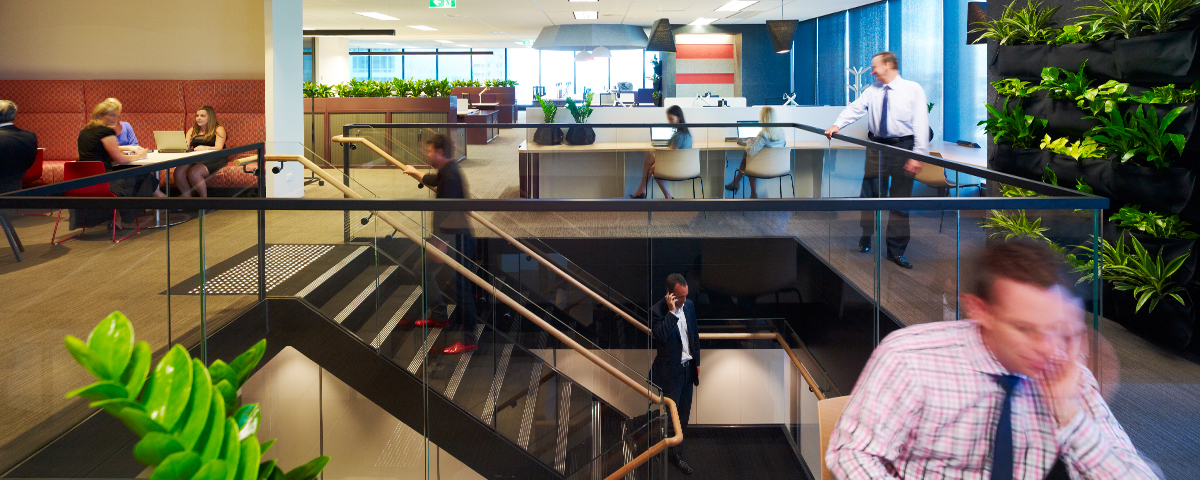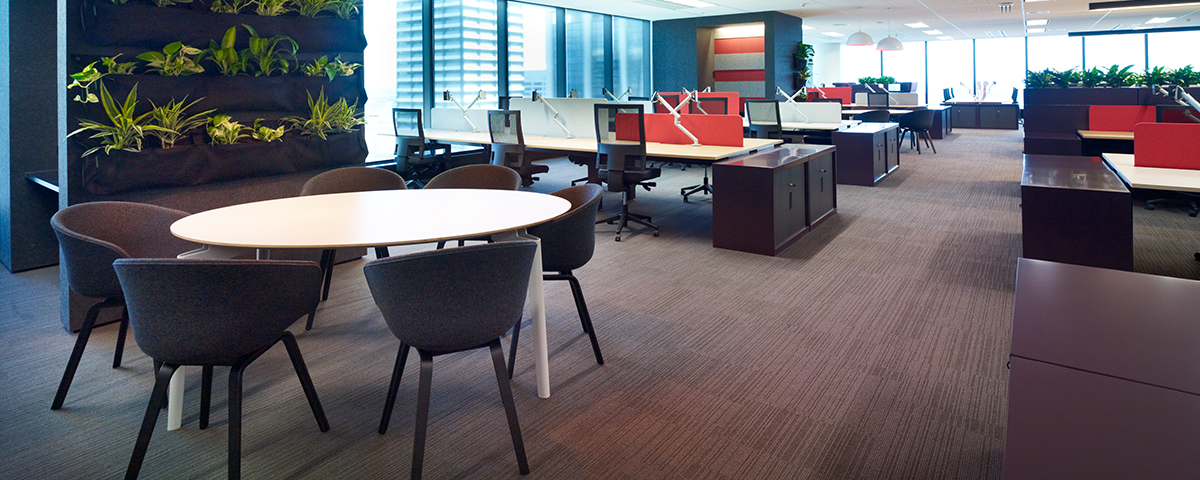 Services provided: Existing Workplace Evaluation, Future Workplace Strategy, Workplace Design Services
JLL's key objectives for their new Sydney HQ were to implement a new way of working that embraced their own 'activity based' program called Work Smart. To that end a variety of settings were provided throughout to facilitate choice in the way that individuals and teams work whether that is collaboratively or in a concentrated manner. From a planning perspective it was important that there was an 'equality' of accommodation throughout the space, with a maximum amount of floor plate having access to views and natural light. The views and vistas throughout the internal built zones mean that both sides of the building are connected via generous pathways. Site lines are kept clear creating transparency between business units no matter where they are located on the floor plate. Each floor has one single hub or breakout space that helps to create a sense of place and belonging, located near the stair so that vertical as well as horizontal communication can be embraced.
The aesthetic, materials and architectural details are designed with the idea of a boutique hotel in mind. The workplace is sophisticated and elegant and is an enlightened environment that is in keeping with the experience and expertise of the JLL team. A refined colour palette has been selected that was based on the corporate colours of the organisation. A rich aubergine has been used as an accent colour and the JLL red has been used as a sophisticated highlight.
As an overlay to all of the above it was important to communicate the stories and history of JLL particularly their enduring presence in Sydney. It was also important to communicate via the built environment JLL's contribution to the development of the Sydney CBD over an extensive period of time.
Furniture was selected that facilitated the individual work settings included as part of the Work Smart program. Each piece is ergonomic and each piece physically supports the user to complete necessary tasks. Sustainability was an important part of the project and the furniture selections have been made in keeping with Good Environmental Choice Australia (GECA) guidelines and specifications. A vast number of planting has been used throughout to facilitate both better air quality and a more natural environment.
Access to natural light was maximised by predominantly keeping the built zones away from the perimeter glazing. This meant that views and natural light was accessible to as many people as possible as well as being good environmental practice. Glazed rather than solid partitions have been used wherever possible, and in some cases walls are operable so that spaces are flexible and accessible to the team as much as possible.
A major part of each floor is open space therefore acoustics and noise minimisation requirements were addressed via the implementation of soft and/or absorbent materials wherever possible e.g. carpet; fabric workstation screens; acoustic ceiling tiles; ceiling treatments over areas such as team tables and the like. These elements have been concentrated in the more collaborative areas where there is more likely to be a denser population and therefore higher noise levels
One of the most exciting things about this project is the company's adoption of 'activity based' work practices. It is very difficult for many businesses to predict their growth or change over large periods of time. Property decisions are long term decisions, so designing physical spaces that are much more malleable than anything we have ever seen before is a way of future-proofing the workplace and designing the workplace of the future with the information we have available today.
JLL has been accredited by the Green Building Council of Australia for a 6-Star Green Star office interiors v1.1 rating.
Awards:
2014 Property Council Australia - Innovation & Excellence Awards
— Best Workplace Project 2014 – WINNER